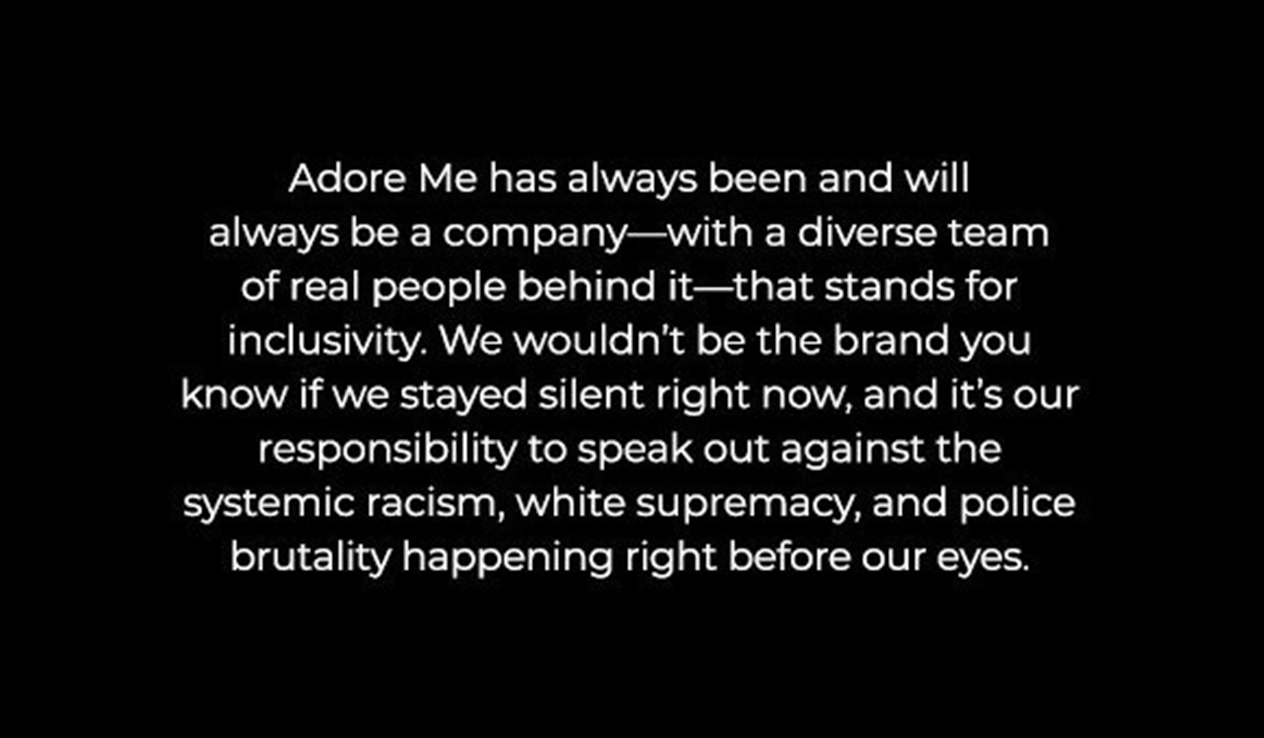 We stand for Black Lives Matter
Adore Me has always been and always will be a company - with a diverse team of real people behind it - that stands for inclusivity. It is our responsibility to speak out against the systemic racism, white supremacy, and police brutality happening right before our eyes. We've always aimed to support, uplift, and listen to marginalized voices, and we'll do our best this upcoming week & beyond to do just that.

We know this isn't enough, but we are donating to the following organizations to help fight these social injustices:
NAACP Legal Defense Fund
Brooklyn Community Bail Fund
Black Visions Collective
Color of ChangE
GLITS (keep an eye out for a live interview with them on our IG account next week!)

As our family of creators, please let us know if you have any other ideas on how to support the BLM movement, share with us what you do to support the fight against racism and police brutality, or any other thoughts you have. We are here to listen, to support, and to help.